Organizational access
Now that you have a working app which is ready to be published on production for your users, the important question is how would your users access your app. One of the 2 broader ways in which your end users can access your app is organizational access.
Invite users to your organization​
You can follow the following steps to give an organizational access of your app to your users:
Step 1: Navigate to Share in your app builder
Step 2: Enable Organizational access
Step 3: Invite users to your account
Login to the DronaHQ end-user portal (For DronaHQ cloud edition it will be: https://your_subdomain.dronahq.io or your custom domain)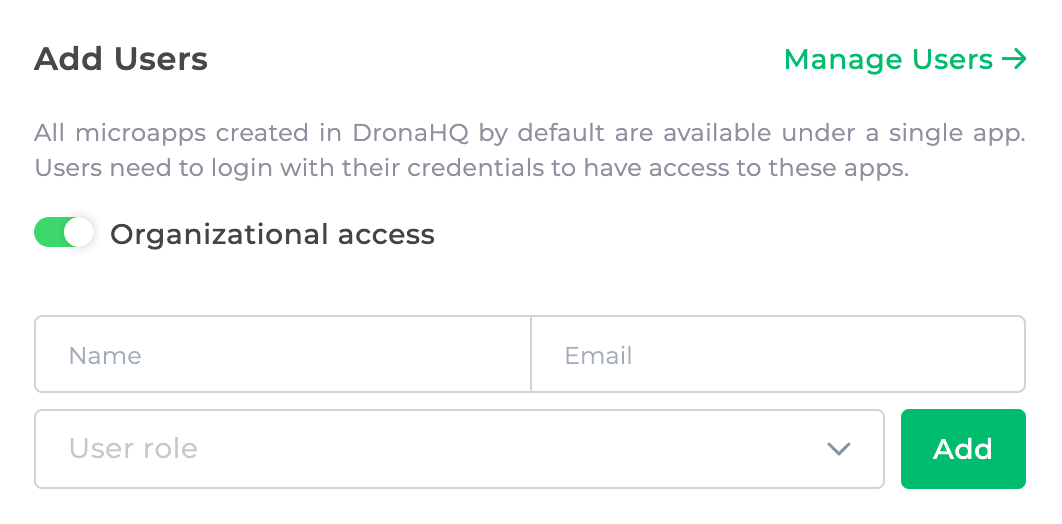 Access in the End-user portal​
All the apps that you publish will be available on the DronaHQ end-user portal. You can define different catalogs for your apps for different user groups incase you want to restrict access to specific apps to defined user groups.